SWISS MADE, WITHOUT THE HEFTY PRICE TAG

Luxury is no longer about the conspicuous display of material wealth. While once it was enough to show a brand as badge-value, nowadays, it's all about having the time to experience luxury on your own terms.

We believe that time is the ultimate luxury.
Our luxurious future is all about experiences, enjoyed: together with like-minded peers in a physical environment resembling a clubhouse rather than a store.

Owning a Fromanteel watch is the token of such an experience. This is Fromanteel. Join us!

The Fromanteel share funding round is now open for a limited time. If you'd like to invest, start by filling in the information below. Please note that the investment amount you select is not an actual investment at this point but indicates your intent.
Once you fill in the form, you'll advance to the next step, where you will learn how to invest. Don't forget that your investment amount unlocks certain rewards. Scroll down to learn more.
YOUR INVESTMENT UNLOCKS DIFFERENT BENEFITS
We would love it if you joined us. You can invest from 1000 euros, and depending on the size of your investment, we have a few nice extras:
Co-owner Fromanteel


Fromanteel Voucher €100
Co-owner Fromanteel


Fromanteel Voucher €300
Co-owner Fromanteel


Special Edition 'Investor Watch, worth €450
Co-owner Fromanteel


Special Edition 'Investor Automatic Watch', worth €1.500
Co-owner Fromanteel

Special Edition 'Investor Automatic Watch', worth €1.500


Dinner Alfredo Silva, CEO & Founder Fromanteel
Dear Investor,
When I first graduated from college, I was driven by a simple yet profound idea. Today, that very idea has blossomed into a nationally recognized affordable luxury brand - Fromanteel.
In those early days, I was just a young professional, trying to find an understated yet affordable watch that resonated with my personal style. But the search wasn't easy. That challenge pushed me to create what I couldn't find; hence, Fromanteel came to life.
Starting with selling to close friends and acquaintances, I am humbled to share that we've now sold over 25,000 watches across the globe. Our brand has touched many, reflected in our 32,000 Instagram fans, 110,000 Facebook followers, and the loyalty of over 30,000 Club Members who eagerly wait for our email updates.
We're now proudly shipping Fromanteel watches across our great nation and have begun our journey into the international market. As I look to the future, the scope of our dream only gets bigger, and I invite you to be a part of it.



Alfredo Silva
Founder & CEO, Fromanteel "Fromanteel started as a childhood dream, but it is now being groomed for a greater future.."
Erik Kuipers, Editor | Amsterdam
"It's admirable to see what Alfredo & Martijn have built in a very competitive market"
Thomas van Zijl, Radio-Presenter | Amsterdam
"Fromanteel's Direct-to-Consumer strategy fits well with the current industry trends."
Jeroen de Boer, Editor-in-Chief | Amsterdam DIRECT-TO-CONSUMER APPROACH
WHAT WILL YOU DO WITH THE MONEY?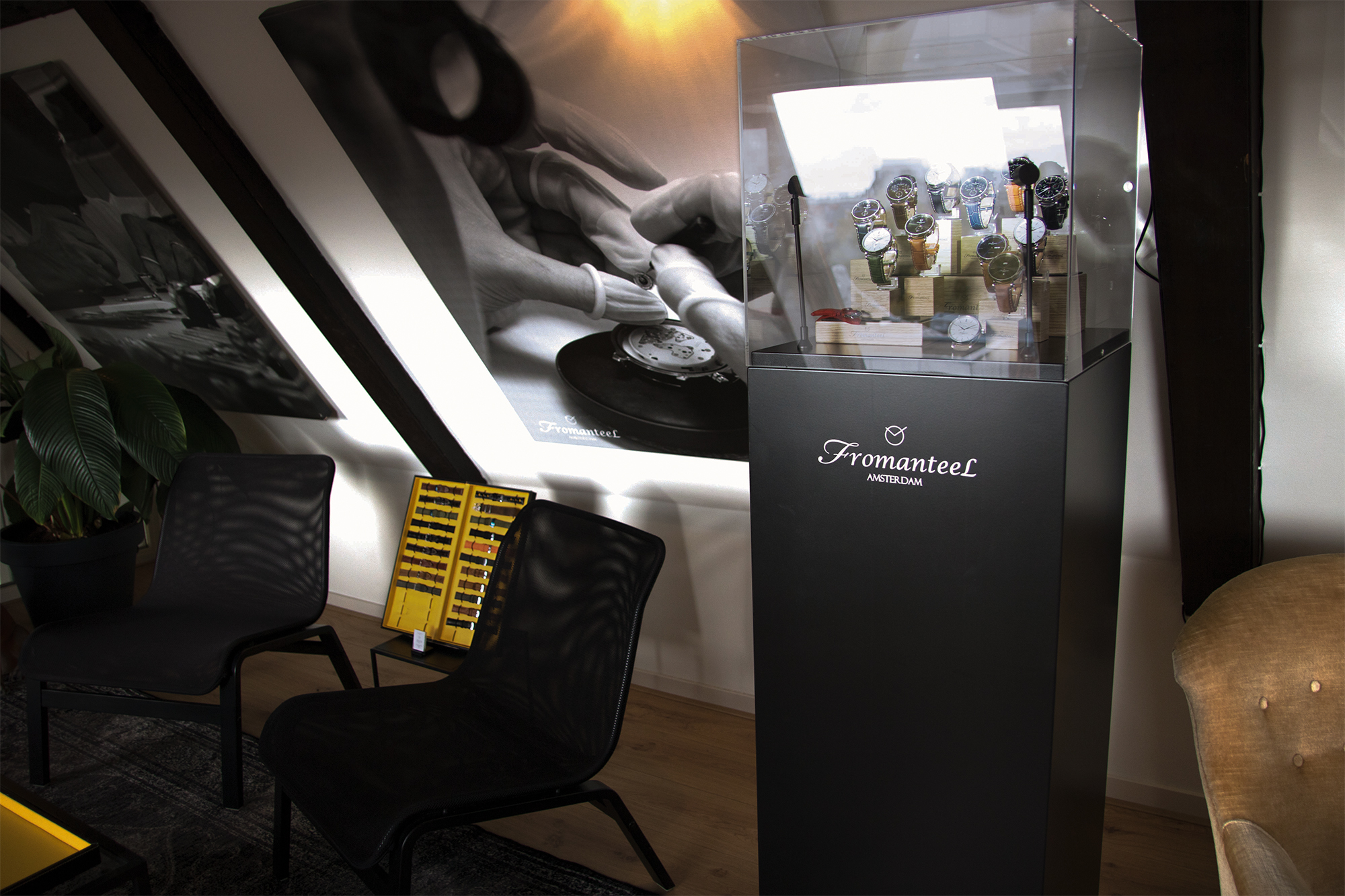 Building a great watch brand takes time, effort, and money.

We are now entering the next phase of development: strengthening our company, growing our online presence, and opening our very own branded store in Amsterdam.

That is why we are now going to start share-funding within our community. In exchange for an investment, anyone can become a co-owner.

It will be an amazing new chapter, and we are happy to start writing it together with you!

Visibility: Grow our Brand
Product: Invest in Higher Stock Levels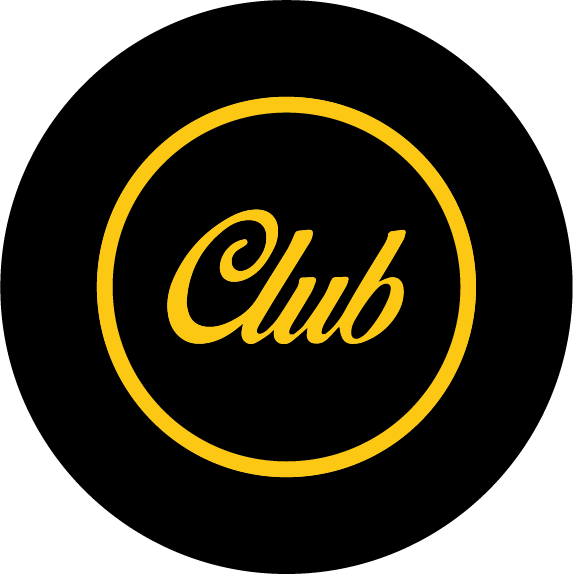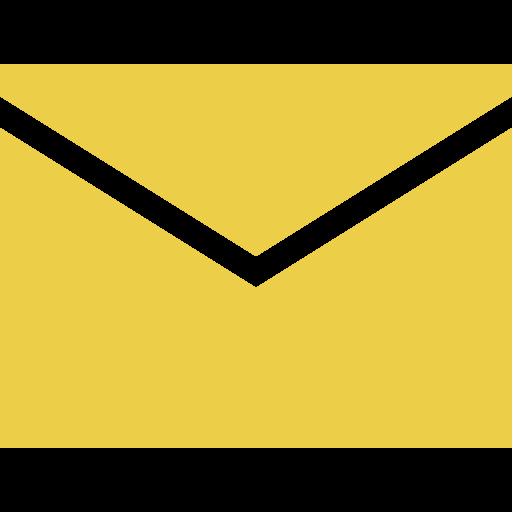 32.900
Followers on Instagram
Rated 4,6 out of 5 Trustpilot
30.140
eMail Subscribers
[Club Members]
110.300
Followers on Facebook
FREQUENTLY ASKED QUESTIONS



WHEN CAN I INVEST?
The investment round is now open, so you can already invest.
HOW CAN I INVEST?
Investments can be made through the NXChange platform. NXChange is a company that allows non-public companies to sell shares to their community. Each project has its own environment, as does Fromanteel. Press the 'Invest Now' or 'Finalize Investment' button on our page to get started.
WHY NXCHANGE, AND CAN I TRUST IT?
NXChange is one of the prominent parties within The Netherlands concerning share funding (crowdfunding through selling shares). NXChange managed to create a legally compliant manner to invest in private companies.
Also, the platform allows for the trading of your shares once the investment round closes. This user-friendly approach is what convinced Fromanteel to pursue a collaboration with NXChange. The platform complies with Dutch Law and is secured according to the most up-to-date security measures for an optimal experience.
IS IT SAFE TO INVEST IN FROMANTEEL?
Buying shares in private companies is commonly regarded as a risky form of investment. Mainly because these shares are difficult to liquidate (to sell) conventionally. However, the NXChange platform enables investors to trade their shares easily once the investment round closes. This is a powerful feature of the platform and is something that wasn't easily done before.
WHY IS FROMANTEEL ISSUING SHARES?
Fromanteel is in its scale-up phase. To expand the company further and execute its growth strategies, Fromanteel needs capital. From day one, it has been Fromanteel's goal to become a community-driven company. Shared funding and shared ownership are, therefore, the right approaches.
As a shareholder in Fromanteel, you own a piece of the company and profit from its growth. Co-ownership forges a stronger relationship between the company and you, its stakeholders. You become Fromanteel's most important ambassadors and the people we turn to share our mission and vision all over the globe.
WHAT ARE SHARES IN FROMANTEEL?
Shares are ownership certificates of the Fromanteel Investment Cooperation U.A. (FIC). In turn, FIC holds shares in Fromanteel B.V., the operational company. Holders of shares in the Fromanteel Investment Cooperation U.A. are entitled to both economic and governance rights in the Fromanteel Investment Coöperatie U.A.' Please note: to obtain governance rights, one should invest above a threshold level of investments. You will find more information on the threshold amount on the NXChange platform.
In a Cooperation, a unit in the entity is denominated as a 'share,' 'participation right,' and 'certificate.' For convenience purposes, we use the term 'share' in our communication. Share is the term used on NXChange for units in different companies. Certificates have a clearly defined definition of representation and rights you are entitled to as a shareholder.
ARE THE SHARES TRADEABLE?
Yes. All shares (certificates) on the NXChange platform are tradeable when the marketplace is open and the certificates are not time-locked. Please note: during the issuance of Fromanteel, the marketplace is closed. When the issuance is finished, the marketplace will be reopened.
DO I RECEIVE ANY PROOF OF OWNERSHIP?
Yes. All of this is done digitally. On the NXChange platform, you will receive your shares (certificates) in your dashboard (portfolio). You will receive an e-mail confirmation of every transaction, and you can export every transaction in an xls. file.
IS THIS COMPLIANT WITH DUTCH LAW?
Yes. The issuance is guaranteed under legal and notarial terms. You can read more about this in the legal documents (which will be accessible once the investment round opens). Investors are legally buying 'membership rights' in the Fromanteel Investment Coöperatie U.A.' On the NXChange platform, these units are denominated as certificates.
WILL I RECEIVE DIVIDENDS OVER MY INVESTMENTS?
The goal is to raise money to invest in our growth. Profits are initially reinvested. The intention is, however, to pay out dividends in the future whenever possible. The focus now will be to increase the share value.
I CAN'T INVEST, HOW CAN I GET HELP?
Send an email to investor@fromanteel.nl, and we'll help you further!
I INVESTED EARLIER VIA EYEVESTOR. WHY THE SWITCH OF PLATFORMS?
At NXChange, they think it only makes sense to provide flexibility for entrepreneurs and investors. This is why they mobilize growth capital for entrepreneurs with the guts to do things differently. They offer more flexibility and customizing of our environment. As Fromanteel, of course, we would like to take advantage of this. We are heavily involved in the transition to this platform, so - besides being a nicer showcase for our brand - it has all kinds of other advantages.
WHAT ARE THE BENEFITS OF NXCHANGE?
The benefits that you gain are as follows:
Fromanteel has fewer costs on this platform.
So, a bigger amount of your investments will be used for the growth of Fromanteel instead of platform fees.
NXChange allows brands to create their own space and conform to their brand. So, instead of competing with other investment propositions, Fromanteel will have its own space to communicate with its community.
On NXChange's marketplace, as a co-owner of Fromanteel, you only pay 0.5% transaction fees when selling your shares instead of the 2.5% you would pay on the old Eyevestor platform.
In your online dashboard on NXChange, you can see the current value of your shares 24/7. It is very convenient to have insight into your returns, allowing you to trade your shares whenever you want!
HOW MUCH TRACTION HAS FROMANTEEL NOW?
Our impact numbers:
Over 30.000 active community members of our Fromanteel Club;
More than 25.000 watches sold;
Over 20.000 customers with an average rating of 4.6 stars;
30% of all customers are recurring customers.
If you would like to get to know more about our impact, you can send an email to investor@fromanteel.nl
WHAT WILL YOU DO WITH MY INVESTMENT?
Attracting key talent
Strengthening our process-IT capabilities
Instore/mass media campaigns
Large-scale purchasing to achieve economies of scale.
Opening our first flagship store
The capital will be invested directly in the company's expansion so that Fromanteel can continue to develop and expand to achieve our objectives.
HOW WAS THE VALUATION DETERMINED?
We want to give you, our fans, enthusiasts, customers, suppliers, and colleagues, the opportunity to step in on the same terms as possible major investors. The valuation report substantiating the company valuation was prepared by our advisors and financial specialists.
The value of Fromanteel is built up from the value of the company to date; there is a start-up with proven products and a strong team. Also, Fromanteels' value is part of its brand value, unique positioning, growth potential, and social and sustainable importance.
Finally, a comparison was made with other fast-growing companies within the watch-related & jewelry niche industry. A revaluation of the company will take place over the years so that you are always up-to-date on the value of your investment.
If you wish to receive Fromanteels' valuation report, please contact investor@fromanteel.nl. We will send it directly to your inbox.
HOW MUCH ARE THE CERTIFICATES WORTH?
Fromanteel is now valued at €4 million (the so-called 'pre-money' value). With the money Fromanteel will raise in this investment round, we arrive at the 'post-money' value.
The price per certificate is calculated by dividing the final enterprise value by the number of outstanding certificates. In this case €4 million divided by 15.232 certificates makes the price per certificate €55,-. Currently, 15.232 certificates are held by current certificate holders, whereas in this shared funding round, at least 3.636 certificates of shares will be offered. For instance, an investment of €1,000 will result in 18 certificates.
WHAT IF ANOTHER COMPANY ACQUIRES FROMANTEEL?
When Fromanteel chooses to sell the company, you, as an investor, are included in this. If Fromanteel is sold at a profit, you share in this profit. In case of a sale, as described above, the certificates will be bought back by Fromanteel or the investor at the value of the acquisition, and you will be paid the selling price through the same payment method you used when you made your investment.
The difference in the value will determine the final return. This can be either negative or positive, but obviously, Fromanteel will target an increase in value.
WHAT RETURN (ROI) CAN I EXPECT?
By becoming a company co-owner, there are two ways to earn returns. One is based on dividend payments (profit), and the second is the increased value of your certificate. The value of your certificate is the difference between the purchase price and the selling price of your certificate.
How high the return will be can never be said with certainty. You are stepping into a relatively early phase of Fromanteel. There is, however, a strong foundation, but the growth is starting now. If the value is added to the company, it influences the value of your certificate directly.
The forecast is a minimum doubling of turnover within the next 2 years. This would therefore mean that the value of your investment would also be doubled.
However, this is a forecast and not a guarantee for the future. The return could be monetized by a sale on the marketplace or when Fromanteel is (partially) sold to a third party. The dividend amount is determined each year after the annual figures have been adopted and made definitive. The board of Fromanteel decides whether the profit will be distributed as dividends or reinvested. The expected dividend yield for the next three years is, therefore, very difficult to estimate, especially since Fromanteel, together with you as co-owners, is still a long way from its maturity phase.
AM I SUBJECT TO ANY OBLIGATIONS OR POTENTIAL LIABILITIES?
No. NXChange does not charge a custody fee, other fees, collateral, or obligations. As for liability, there is none for you. When you invest, you buy 15 or more certificates from Fromanteel. Within holding these certificates, you are excluded from liability. Certificate holders who invest now can never be held liable for anything at any time.
"I love it how much functionality is stuffed into a clean, modern design." Stephen J. Pulvirent Editor | New York

"Two words: Stylish & Timeless".
Serge van Maerke Editor | Antwerp

"Fromanteel has established itself well in the watch world."
Ben Winstanley Editor | London

"Fromanteel checks all boxes when it comes
to good taste with excellent quality."
Gandor Bronkhorst Editor | Amsterdam
"We'd buy the Pendulum automatic watch."
Matt Alagiah Editor | London

Fromanteel Watches
Keizersgracht 241-3 | 1016 EA | Amsterdam | The Netherlands

Copyright © Fromanteel ®. All rights reserved